1 minute read
818 Chinese Tariff Increases July 6, 2018 and 284 More To Follow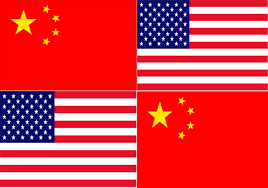 On July 6, 2018, 818 Chinese product lines will incur an additional 25% duty.  This is a sweeping directive (Click Here to View Directive) and will impact importers of all kinds.  So if you're product's tariff code falls within the below ranges, click the links below to drill down to the specific code to see if it is affected by the increase.
July 6, 2018 Tariff Increases On Chinese Products
2845
4011
8400-8499
8500-8544
8600-8609
8700-8711
8800-8805
8900-8908
9000-9033
And that's not all…There is an additional 284 proposed tariff lines that may incur an additional 25% duty increase.  These proposed tariff lines will undergo further review in a public notice and comment process, including a public hearing.  After completion of this process, a final determination the specific tariff increases will be published.
Proposed Tariff Increases for Early August